Sweetser School Program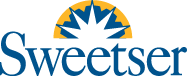 The first ever SATYA program that started in September, 2014 is still going strong. Three classes per week (1 coed for younger children and 2 for teen girls) are offered to students at the Sweetser School in Saco, ME. The students have different behavioral and learning abilities, yet they are able to connect through a yoga practice and apply new coping skills for life. The elementary school class is fun and playful, helping to build safe and trusting relationships, with pockets of relaxation to fill the typically energetic and lively atmosphere. The teacher, Kelcy McNamara, offered this insight regarding her teen girls,
"the young women who i have had the opportunity to get to know during this trimester have really shown amazing progress. we have built some trust and safety in our classes as they participate each week. their ability to be open to new ideas around breath and personal body awareness is increasing quickly. these classes are a highlight to my week and i am in gratitude that satya is able to support this program for an amazing group of kids and adolescents."
Seacoast Youth Services

" Our mission is to engage youth through positive youth development and evidence-based practices; strengthen families through education and therapeutic support; and build communities by fostering resilience and positive social engagement."
SATYA - Seacoast Area Teachers of Yoga in Action's launched the first day of class in June, 2016 at one of our partners, Seacoast Youth Services in Seabrook, NH. Yoga classes are led at this youth intensive outpatient program, Odyssey, providing tools for teens to build strength and resilience. Learn more about this wonderful resource @ http://www.seacoastyouthservices.org/home/