Gentle Flow Yoga - A SATYA Karma Class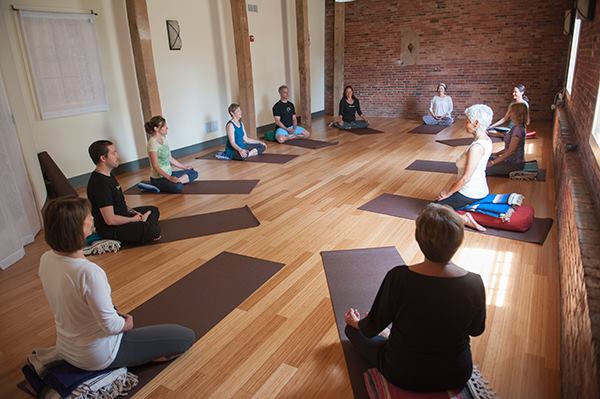 Gentle Yoga Class: A SATYA Karma Class
Saturday, April 20, 2019, 11:00am - 12:15pm
With Marissa McAleer
All levels are welcomed to this gentle yoga class. Practice will focus on range of motion of the joints, flexibility and balance, and coordination of the physical body with the flow of breath. Class will conclude with a short Yoga Nidra practice and meditation.
To preregister, please email marissa.mcaleer@gmail.com Please bring cash or a check made out directly to SATYA. Suggested donation $15.
Marissa earned her E-RYT-200 Certification in 2011 at the Integral Yoga Center of Highland Park, N.J.. She is currently enrolled in YogaLife Institute's 500-hr Teacher Training Program. She is Reiki II attuned and a Personal Trainer certified through American Council on Exercise (ACE). Her areas of practice and teaching include Power Yoga, Vinyasa, Gentle Yoga, Chair Yoga, and Yoga Nidra/Meditation. Her approach to yoga is strong, grounded, and balanced, and she encourages students to come to the mat just as they are, with love and patience, curiosity and courage. Marissa lives in Exeter with her husband Vincent and their three rescue dogs - Little Luna, Mercy Lou, and Bluey McGee.