YogaQi @ Gateway 3/5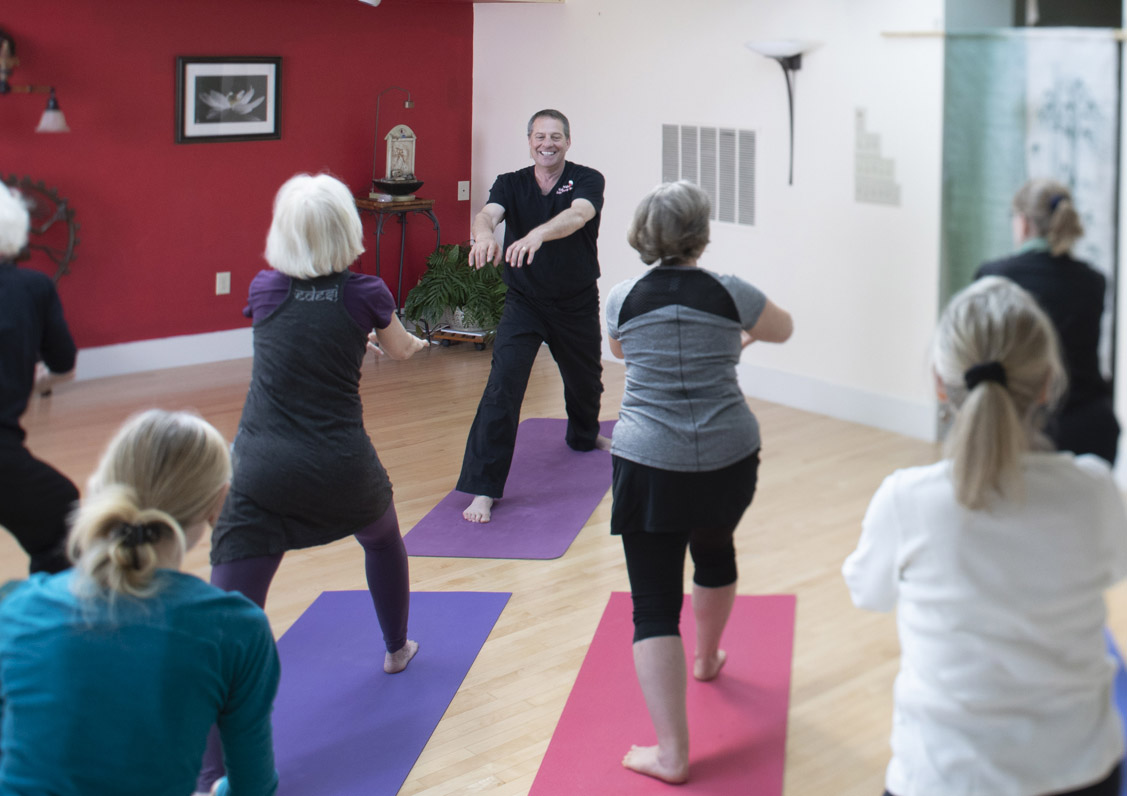 Our March SATYA Karma Class is scheduled!

On March 5th @ 9:00 AM join Rebecca & Bill at Gateway Taiji, Qigong & Yoga in Portsmouth, NH for a special YogaQi class!

YogaQi® (pronounced "yoga chi") uses flowing Qigong exercises and traditional Hatha Yoga postures to stretch, energize and relax the entire body, combining breathing, movement and mental focus to explore, enhance and circulate the body's Qi (the Chinese word for energy). Each class is different, playful and fun - and may include balance poses, stepping, twisting, stretching, knee bends and core, arm and leg strengthening, practiced with the intensity that's right for each student.