Sweetser School Program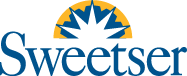 The first ever SATYA program that started in September, 2014 has returned. Yoga classes for teen girls are now being offered to students at the Sweetser School in Saco, ME. The students have different behavioral and learning abilities, yet they are able to connect through a yoga practice and apply new coping skills for life. These classes are helping to build safe and trusting relationships, with pockets of relaxation to help east stress and anxiety.
Mindy Miller Muse E-RYT500, C-IAYT, Mindy has been practicing Yoga for approximately 20 years and teaching for 13 years. She has a background in clinical social work (MSW) and a special appreciation for Hatha Yoga's potential to strengthen the mind/body/ heart connection. Mindy blends an appreciation for and an in depth knowledge of anatomy and an alignment based approach to asana with the importance of inspiring each individual's unique and innate wisdom through facilitating curiosity, creativity, and choice. Mindy has more than 40 hours of specialized training in trauma sensitive yoga with Dave Emerson of the Boston Trauma Institute and has completed Chelsea Roff's Eat, Breathe, Thrive: Yoga, Food, and Body Image Intensive. She is a Certified Yoga therapist and teaches Yoga full time with practitioners of all ages in a variety of settings including schools, libraries, community centers, mental health programs and Yoga Studios. In her yoga classes and teacher training programs, Mindy aims to create a welcoming environment for each person to enhance their Mind/Body/Heart connection with an emphasis on personal choice and creativity.
Seacoast Youth Services

" Our mission is to engage youth through positive youth development and evidence-based practices; strengthen families through education and therapeutic support; and build communities by fostering resilience and positive social engagement."
SATYA - Seacoast Area Teachers of Yoga in Action's launched the first day of class in June, 2016 at one of our partners, Seacoast Youth Services in Seabrook, NH. Yoga classes are led at this youth intensive outpatient program, Odyssey, providing tools for teens to build strength and resilience. Learn more about this wonderful resource @ http://www.seacoastyouthservices.org/home/