HAVEN and  SATYA have collaborated to offer a unique opportunity for the Seacoast, Trauma Sensitive Yoga. The classes are taught by Rochelle Jewell, C-IAYT yoga therapist and E-RYT (Registered Kripalu Certified Yoga Teacher) and Sarah Sherman (RYT). Certified HAVEN Advocates are present at each class and available to provide additional support throughout the program.  

Empower Yoga provides the opportunity to practice taking control over your body by making choices about what you feel comfortable doing and not doing in a safe, supportive and nonjudgemental environment. Discover your inner strength, build confidence and learn some coping skills to calm and get present when you need it most.

To apply, please either 1) fill out the form below and mail it to HAVEN at 20 International Dr., Suite 300, Portsmouth, NH 03801 2) call HAVEN's 24-hour confidential hotline: 1-603-994-SAFE (7233) or 3) visit their website to learn about this and other support groups and services. 
Stratham
Mondays 6:30-7:30pm
Dover
Thursdays 6:00-7:00pm

Sept. 10- Nov. 15, 2018
&
Feb. 4- May 16, 2019

Class is FREE

Women only, ages 13+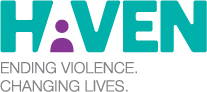 ---
What can I expect from a Trauma Sensitive Class?
TSY offers a way to become more comfortable with your body
Classes are held in a safe, supportive, non-judgmental environment
TSY cultivates strength and flexibility while encouraging students to take care of themselves and not force through pain or strain
There are no hands-on physical assists in SATYA's TSY classes.
TSY is adaptable to differing levels of physical capacity
Practice can be done in a chair or on a mat
How do I prepare for a Trauma Sensitive Class?
Please arrive about 5 minutes early to get yourself organized
Wear clothing appropriate for physical activity (t-shirts, sweatpants or whatever is comfortable)
Yoga gear (mats, blankets and blocks) will be provided but please feel free to bring your own mat or blanket if you wish
You may bring water in a closed container